Shipping and Handling Times
Posted by bidorbuy Marketing, Last modified by bidorbuy Marketing on 30 July 2020 09:01 AM
This feature allows sellers to easily display how long it will take to deliver goods to their customers. This is a great tool to provide peace of mind as you clearly state delivery expectations upfront.
Breaking this feature down:
Handling time: the amount of time it usually takes sellers to pick and pack the goods they want to deliver.
Shipping time: the amount of time that it usually takes for the parcel to be delivered once it has been collected by the courier company.
These features are now available on each item listing below the Shipping title.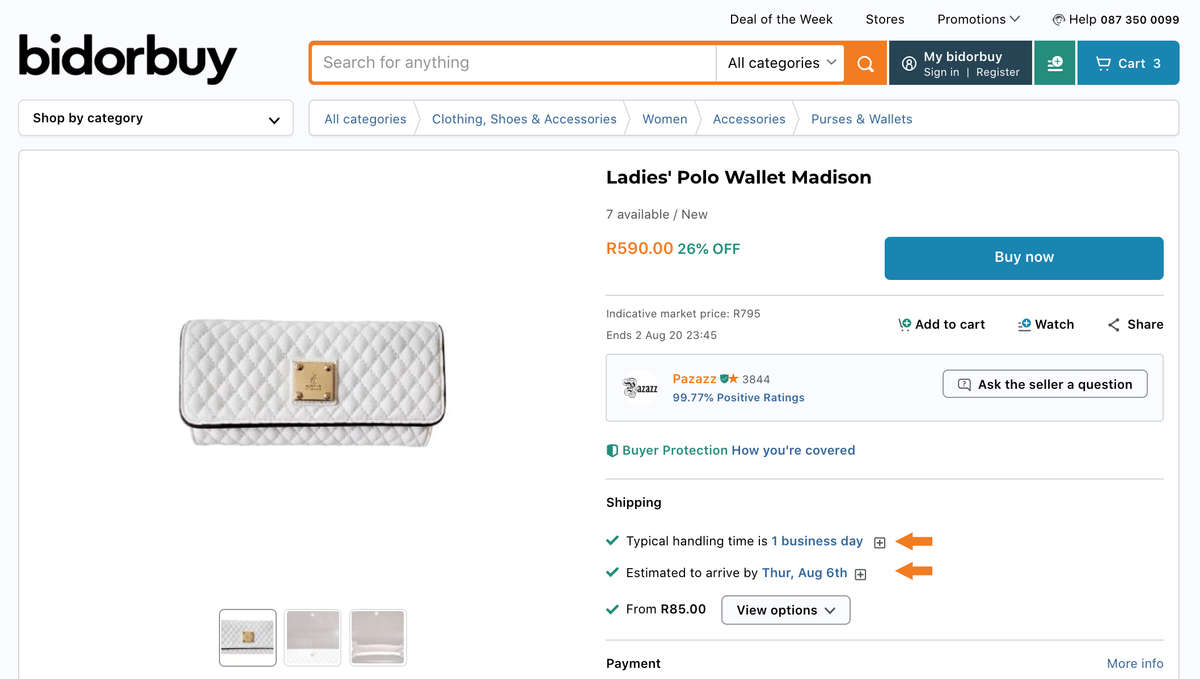 As a seller, you will need to specify these details in the second step of the listing process. Here you can indicate the handling time and delivery time by using the drop-down arrow to select the correct number of days.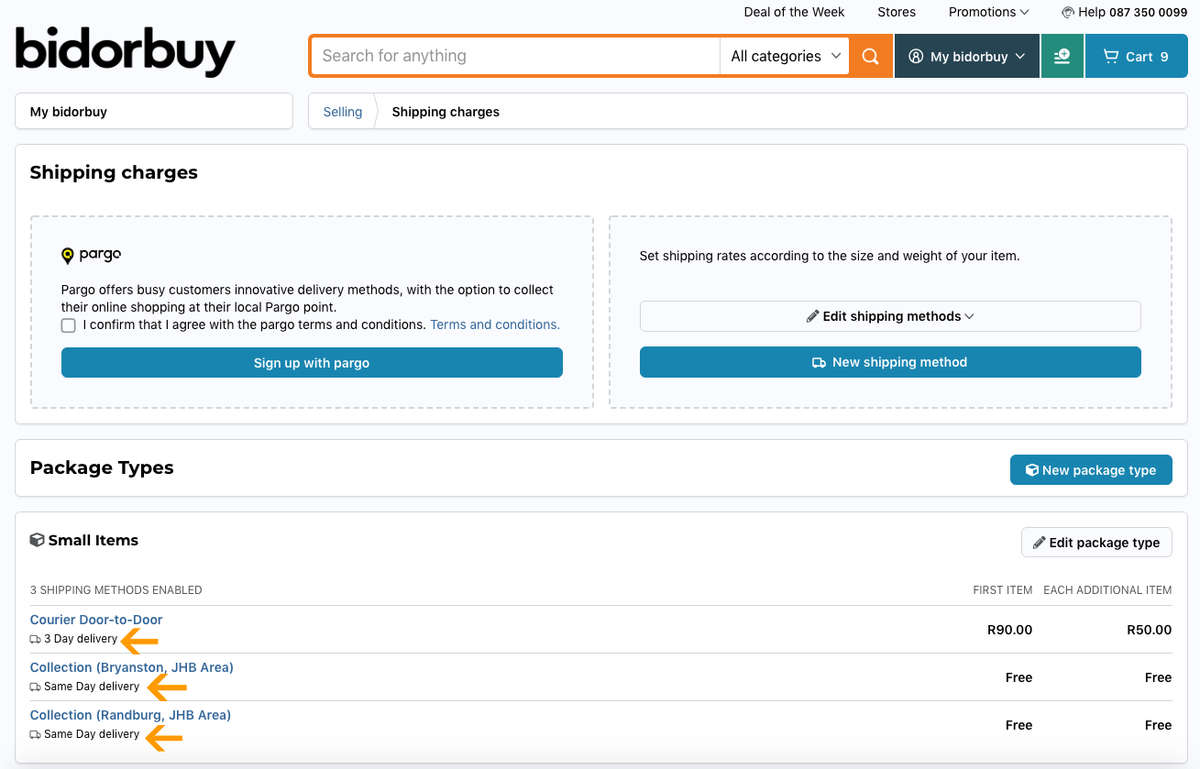 This information is also available on your shipping table, as seen in the screenshot below.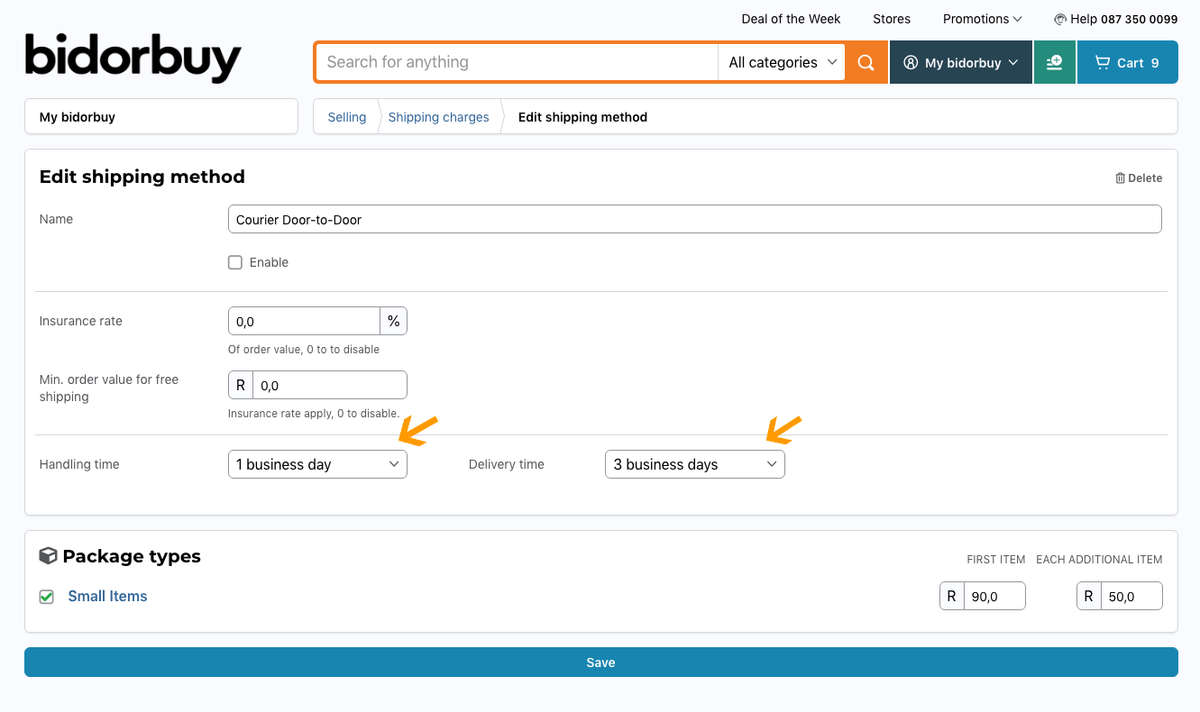 ---